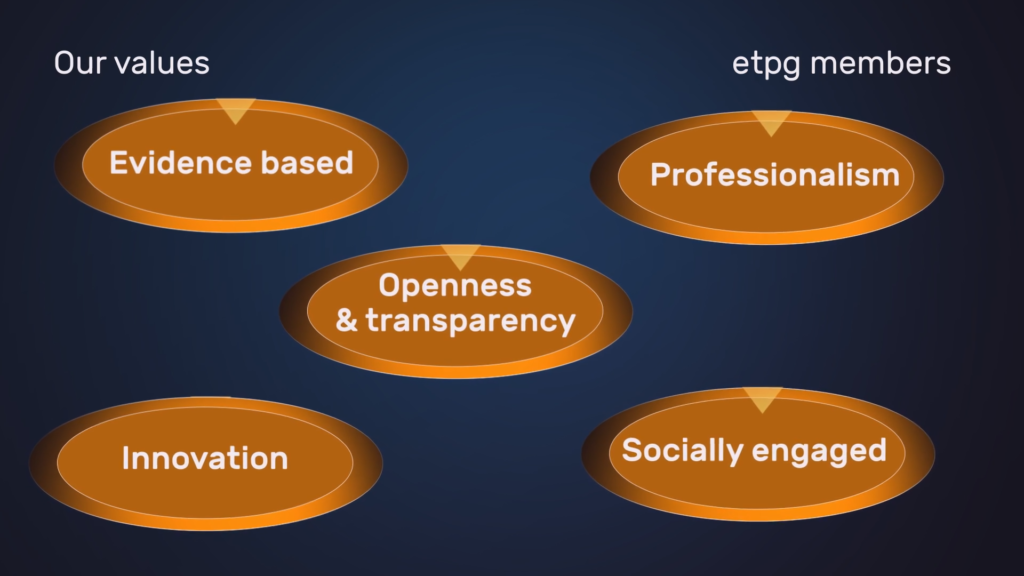 A 1991 conference in Windsor UK, marked the founding of the European Test Publishers Group (ETPG). Initially a fairly small group of companies, aiming to discuss issues in European test development, the group's activities focused on an annual conference and exhibiting at major US and European conferences.
More recently ETPG has added new members, liaised with the Association of Test Publishers and begun to promote and lobby for improved testing practices. Its annual conference has developed into a major forum to discuss new test developments and the needs of European test users.
The ETPG's mission is to improve European Testing by:
raising standards in test design and use;
progressing creative developments in testing;
promoting professional use of tests internationally;
developing fair systems of copyright protection to the benefit of all parties;
increasing and promoting the benefits of applied psychology to European citizens;
developing links with test industries outside Europe to raise overall standards.
The groups values are
KNOWLEDGE
RESPONSIBILITY
INNOVATION
Play this video for more information on ETPG: